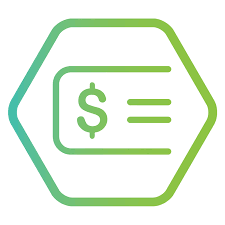 By Bonnie Thompson
Beginning January 1, 2022 the following changes go into effect for the withholding of payroll taxes and reimbursement of auto mileage.
SOCIAL SECURITY
The wage base for withholding social security tax has increased to $147,000. The social security tax rate will be 6.2% for both employers and employees for a maximum expense of $9114.00  For Medicare, the rate is still 1.45% each for employers and employees with no limit this year. Continuing in 2022, employees earning in excess of $200,000 will be subject to a mandatory additional 0.9% medicare tax withholding regardless of their individual tax filing status. This withholding does not require the employer match.
STATE DISABILITY INSURANCE (SDI)
The taxable wage limit has increased to $145,600. The tax rate will decrease to 1.1%. Maximum to withhold is $1601.60.
FEDERAL AND STATE UNEMPLOYMENT INSURANCE
Both the Federal and State of California taxable wage bases remain the same for 2022  at $7,000. You will receive notification of your state tax rate. The FUTA tax rate is .06 all year.
STANDARD AUTO MILEAGE RATE
The standard auto mileage rate for reimbursement of deductible costs of operating an auto for business will be 58.5 cents per mile..
For those clients for whom we prepare quarterly and annual returns, please submit the information by the first week of January 2022. .
If you have any further questions, please contact Sue Engstrom from our office at (949-910 -2727).
Wright Ford Young & Co. is headquartered in Irvine, CA and is the largest single office CPA firm in Orange County. WFY is a full service corporate accounting firm offering audit, tax, estate and trust, and business consulting services to closely held company and family business owners. More information about our Firm can be found at www.cpa-wfy.com
https://www.cpa-wfy.com/wp-content/uploads/2021/12/payroll-tax-200.png
200
200
Chanelle Bossert
https://www.cpa-wfy.com/wp-content/uploads/2023/02/WFY_Horizontal-Logo-50-1.png
Chanelle Bossert
2021-12-30 09:38:43
2022-02-14 15:18:34
2022 Payroll Tax & Auto Mileage Rate Changes