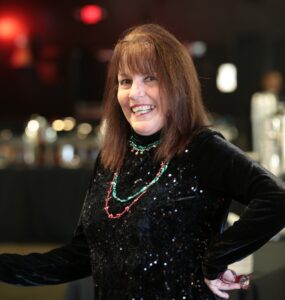 After many years of being a part of our team, our first member of the firm, Bonnie Thompson, is retiring after 50 great years at Wright Ford Young & Co.
Bonnie started working with WFY from the very beginning. She was a non-bookkeeper at first, but has advanced to our firm's top bookkeeper. Not only was she the first WFY employee, she was the first receptionist, first bookkeeper, first audit assistant, first tax preparer, and so-on. Founder Bob Wright said  "Bonnie is anyone's dream employee.  Bonnie advanced the firm to new heights from being a hard-working, dedicated team member and helped create the environment WFY has today."
Whether it was in the office or out of the office, Bonnie got along with everyone. Clients with whom she's worked with gave nothing but admiration to Bonnie. She would stop and ask how your day was going because that's who Bonnie is. Even though she has worked remotely four out of five days a week the past few years, all of us at WFY looked forward to seeing Bonnie when she came into the office that one day a week. Bob exclaimed, "we and our clients will miss her dearly. She cannot be replaced!"
Thank you, Bonnie! You will truly be missed.
Wright Ford Young & Co. is headquartered in Irvine, CA and is the largest single office CPA firm in Orange County. WFY is a full service corporate accounting firm offering audit, tax, estate and trust, and business consulting services to closely held company and family business owners. More information about our Firm can be found at www.cpa-wfy.com
https://www.cpa-wfy.com/wp-content/uploads/2021/02/bonnie-200.jpg
200
200
Chanelle Bossert
https://www.cpa-wfy.com/wp-content/uploads/2023/02/WFY_Horizontal-Logo-50-1.png
Chanelle Bossert
2021-02-18 10:55:58
2021-08-17 10:20:05
Bookkeeper Bonnie Thompson Retiring After 50 Years at WFY