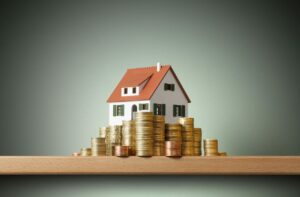 Estate & Trust Director
The recently passed Proposition 19 in California provides expanded property tax benefits by allowing homeowners who are disabled, over 55 years of age, or whose homes were damaged in wildfire or other natural disasters, to transfer their property tax base value to a replacement residence of any value anywhere in the state.   This new law becomes effective on April 1, 2021.
However, Proposition 19 limits the availability of the parent-child exclusion for purposes of real estate tax assessments.  It now requires inherited homes that are not used by the child as their principal residence to be reassessed when transferred. This aspect of Proposition 19 takes effect on February 16, 2021.
What does this mean for estate planning and more specifically the Qualified Personal Residence Trust (QPRT)?  Proposition 19 limits the benefit for real estate transfers between family members. Currently, a parent can transfer a home to a child without the home value being reassessed, regardless of how the child uses the property.   But once Proposition 19 takes effect, the property value of a residence held in an existing QPRT will be reassessed at the time of transfer unless the property is used by the child as their primary residence.  If the home's market value exceeds the assessed value by more than $1 million, the child would only inherit the reduced property tax basis on the first $1 million.
We encourage our clients to review their estate planning documents with their attorneys and WFY tax advisors before the effective date of Proposition 19 to make any necessary changes to their estate planning strategies.
If you'd like to discuss Proposition 19 and QPRT, click here to contact us.
Wright Ford Young & Co. is headquartered in Irvine, CA and is the largest single office CPA firm in Orange County. WFY is a full service corporate accounting firm offering audit, tax, estate and trust, and business consulting services to closely held company and family business owners. More information about our Firm can be found at www.cpa-wfy.com
https://www.cpa-wfy.com/wp-content/uploads/2020/12/prop-tax-200.jpg
200
200
Chanelle Bossert
https://www.cpa-wfy.com/wp-content/uploads/2023/02/WFY_Horizontal-Logo-50-1.png
Chanelle Bossert
2020-12-17 10:19:04
2021-08-17 10:41:44
CA Proposition 19 and the Qualified Personal Residence Trust