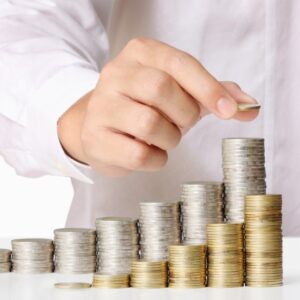 Audit & Accounting Partner
Revisions affecting defined contribution plans (including 401(k), money purchase and ESOP plans) subject to independent audits have been issued for 2023 plan years and beyond.
On February 24, 2023, The Department of Labor and Internal Revenue Service issued final forms and related revised instructions for the 2023 Form 5500 filing series. The release includes what could be a significant change in the definition of a participant for purposes of determining whether the plan has exceeded the threshold to be considered a large plan, where an independent audit is required to be included with the Form 5500 filing.
Generally, a plan may file as a small plan as long as they have less than 100 participants at the beginning of the plan year. A small plan is typically exempt from the audit requirements as long as the plan doesn't hold certain hard to value assets. Through 2022, the definition of a participant included counting those eligible to participate in the plan, even if they do not have an account balance in the plan, along with those that have balances. Beginning in 2023, only participants with account balances are counted toward the 100 participant requirement. A new plan would perform the measurement using a last day of the plan year as the measurement date under the new guidance.
Conforming changes were also made to the short plan year filing requirements and the "80-120" participant rule to reflect the participant counting method change.
As a result of the change in method of counting participants, some plans may not be required to be audited, starting with 2023, that had previously been required to have one completed.
Contact a WFY advisor here to discuss the revisions that affect your contribution plans and what could be audited. You can sign-up for our newsletter here to receive more updates like this.
Wright Ford Young & Co. is headquartered in Irvine, CA and is the largest single office CPA firm in Orange County. WFY is a full service corporate accounting firm offering audit, tax, estate and trust, and business consulting services to closely held company and family business owners. More information about our Firm can be found at www.cpa-wfy.com.
https://www.cpa-wfy.com/wp-content/uploads/2023/04/should-retirement-plan-providers-implement-automatic-enrollment-705x705-1.jpeg
200
200
Chanelle Bossert
https://www.cpa-wfy.com/wp-content/uploads/2023/02/WFY_Horizontal-Logo-50-1.png
Chanelle Bossert
2023-04-04 16:43:47
2023-08-23 15:24:08
Defined Contribution Plan Revisions Issued for 2023 Plan Years and More