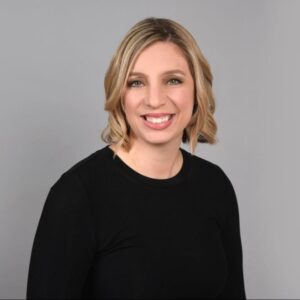 At the start of the year, Ashley Winston joined Wright Ford Young & Co. as our Director of Firm Administration. Ashley will be handling our office's day-to-day operations to help our office continue to run smoothly and successfully grow. WFY is thrilled to welcome Ashley to our team.
Ashley Winston
Ashley Winston joined WFY at the beginning of January this year. She graduated from San Diego State University and then worked in the restaurant/hospitality industry in San Diego for 11 years. After moving to Orange County from San Diego, she worked In the legal industry at a global law firm. Ashley specializes in people management, human resources, recruiting, client billing, and leadership event planning.  In her time outside of the office, she enjoys watching tv shows, cooking, doing fantasy football ("Go Chargers!"), and playing sports and video games with her boys.
Interested in joining WFY in one of our departments? If you are interested and qualified for any of our open positions, please email your resumes careers@cpa-wfy.com or go to our Careers page.
Wright Ford Young & Co. is headquartered in Irvine, CA and is the largest single office CPA firm in Orange County. WFY is a full service corporate accounting firm offering audit, tax, estate and trust, and business consulting services to closely held company and family business owners. More information about our Firm can be found at www.cpa-wfy.com
https://www.cpa-wfy.com/wp-content/uploads/2023/01/Ashley-Winston-200.jpg
200
200
Chanelle Bossert
https://www.cpa-wfy.com/wp-content/uploads/2023/02/WFY_Horizontal-Logo-50-1.png
Chanelle Bossert
2023-01-12 12:32:11
2023-01-12 18:17:21
Ashley Winston Joins WFY as Director of Firm Administration