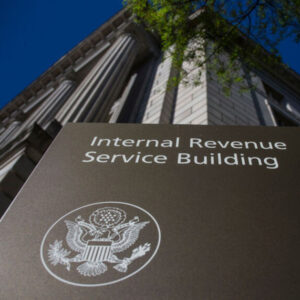 Tax Partner
In amidst of the 2021 tax season, you should expect delays from the IRS in processing paper filed tax returns that require manual processing.
Based on a recent published report, the National Taxpayer Advocate said in its annual report to congress the IRS continues to experience unprecedented severe backlogs in processing paper filed tax returns that require manual processing.  The report shared the following data regarding the IRS backlog of unprocessed returns and correspondence:
2 million unprocessed individual returns (Form 1040) mainly from 2020 and before;
8 million unprocessed payroll tax returns (Form 941);
4 million unprocessed amended individual returns (Form 1040-X);
427,000 unprocessed amended business returns (Form 941-X) mainly from the employee retention tax credit (ERTC); and
Approximately 4.75 million pieces of general taxpayer correspondence.
This has caused the IRS' automated system to continue to send tax notices to unsuspecting taxpayers who may have timely mailed their paper filed returns. But since the IRS system has not reflected such filings yet, the notices go out automatically until eventually cleared by the actual return filing or when the IRS actually processes a tax correspondence letter to clear the issue.
Until the IRS can process the backlog of paper returns and correspondence, taxpayers may continue to receive automated IRS notices.  When calling the IRS to resolve such matters or requesting additional time to allow the IRS to process the paper returns, wait times on the phone can take more than one hour and at times the caller may be randomly disconnected.
We recommend electronically filing tax returns and/or payments if possible. If you receive any form of notice from the IRS, please forward to our office immediately so we may assist in resolving. For any further questions, contact us here or call us at (949) 910-2727.
Wright Ford Young & Co. is headquartered in Irvine, CA and is the largest single office CPA firm in Orange County. WFY is a full service corporate accounting firm offering audit, tax, estate and trust, and business consulting services to closely held company and family business owners. More information about our Firm can be found at www.cpa-wfy.com
https://www.cpa-wfy.com/wp-content/uploads/2022/02/irs-tax-delay-200.jpg
200
200
Chanelle Bossert
https://www.cpa-wfy.com/wp-content/uploads/2023/02/WFY_Horizontal-Logo-50-1.png
Chanelle Bossert
2022-02-23 12:38:04
2022-02-23 12:38:04
Expect IRS Delays on Paper Filed Tax Returns