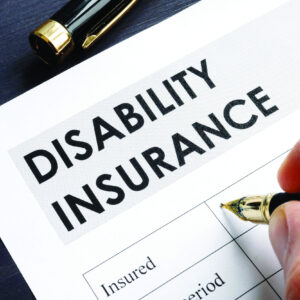 Manny Trelles, CPA
Tax Manager
Governor Newsom signed SB 951 on September 30, 2022 repealing the wage ceiling for contributions into California's State Disability Insurance (SDI) fund beginning January 1, 2024. This means all wages paid will be subject to California's SDI tax.
The purpose is to increase the SDI benefits paid and short-term disability insurance to three categories of employees:
Employees on parental leave
Employees taking time off to care for injured and ill family members
Employees unable to work due to injury or health condition
To pay for these increased benefits, SB 951 will eliminate the taxable wage limit on individual's wages subject to the annual California SDI withholding rate. The SDI rate for 2023 is 0.9% with a maximum wage base of $153,164 and maximum amount to withhold of $1,378.48 ($153,164 x 0.9%). Beginning in 2024, all California wages will be subject to the 0.9% SDI tax.  For example, wages of $500,000 would result in $4,500 in SDI tax versus the current $1,378 max.
There is a planning opportunity for individuals who are a corporation's sole shareholder to elect out of receiving SDI benefits and the entire withholding requirement. This can be accomplished by filing California EDD Form 459 Sole Shareholder/Corporate Officer Exclusion Statement which can be downloaded at https://edd.ca.gov/siteassets/files/pdf_pub_ctr/de459.pdf.  A spouse may also elect out of SDI benefits on the same form if they are a shareholder/corporate officer.  If you decide to elect out you will need to notify your payroll provider to exempt your wages from SDI and should consider obtaining private insurance to replace the above coverage.
Contact a tax advisor here at WFY to discuss additional details regarding the California state disability insurance (SDI) or sign-up for our newsletter here to receive more updates.
Wright Ford Young & Co. is headquartered in Irvine, CA and is the largest single office CPA firm in Orange County. WFY is a full service corporate accounting firm offering audit, tax, estate and trust, and business consulting services to closely held company and family business owners. More information about our Firm can be found at www.cpa-wfy.com
https://www.cpa-wfy.com/wp-content/uploads/2023/02/sdi-200.jpg
200
200
Chanelle Bossert
https://www.cpa-wfy.com/wp-content/uploads/2023/02/WFY_Horizontal-Logo-50-1.png
Chanelle Bossert
2023-02-08 11:12:51
2023-02-08 11:12:51
SDI Wage Base Cap Eliminated Starting in 2024